Tricky Emails…
Have you ever received emails like the ones below?
These look like a real emails from Squarespace or Stripe, right? They do, but they're unfortunately fake! The design is cunningly convincing and even the sender address looks, at a first glance, like a proper Squarespace or Stripe address.
But beware, this is a Phishing-email!
The senders of these emails crawl the internet for Squarespace Websites and then email the relevant registered admins of the website. The same thing happens with many other Softwares and Banking Services.
How to spot phishing scam?
Phishing emails are crafted to look as though they've been sent from a legitimate organization. These emails attempt to fool you into visiting a bogus website to either download malware (viruses and other software intended to compromise your computer) or reveal sensitive personal information.
The most important indicators that something is amiss are the
Links (URL addresses), the

sender's email address and

emails with attachments (especially anything that can contain .html)
Emails can be designed to look legitimate, except for the actual sender email and URL. That said, the sender email and URL can be masked, which makes it a bit trickier (but not impossible) to reveal a potential culprit…
Look out for the following:
Everything that is written before the actual email address in "" can be faked. But the actual sender email shows that this email was not sent from a real squarespace.com email address!
Even when URLs might seem correct, further scrutiny shows that they are not. To show you a clear example, here we have written a URL called www.yourwebsite.com but have actually linked it to Bing, and this can be done with any URL.
Make sure to check that the URL you are reading leads to the page it says it does by hovering over the URL (NOT clicking):
What should you do when you receive spam and Phishing mails?
Report Phishing URLS!
There are different places to report Phishing URLs. But be careful: Do NOT click on the URL, just copy the URL and paste it directly into the online formula in any the following platforms:
Then also mark them as Spam in your email client and block the sender!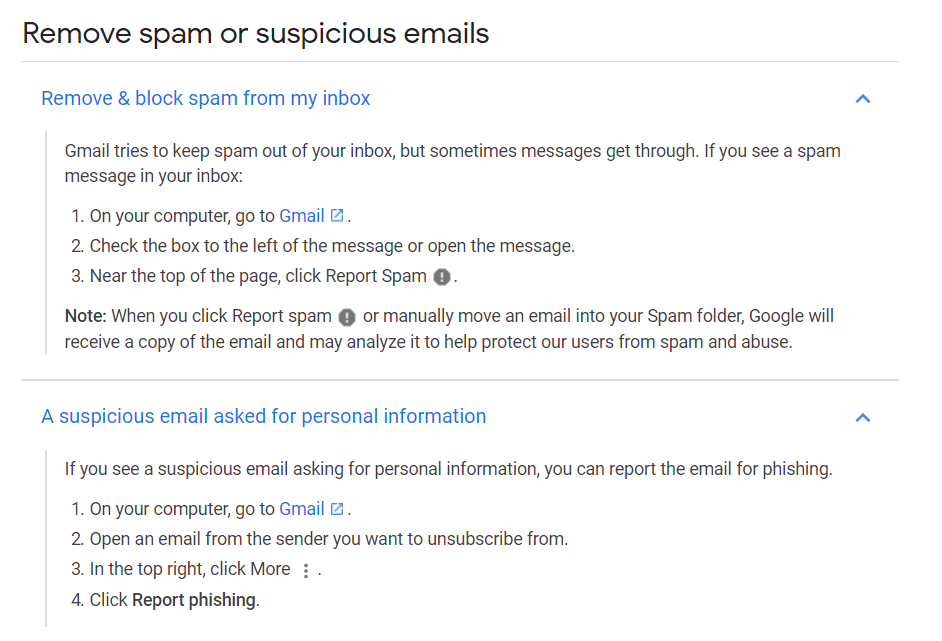 Your Tips and Insights?
Please share your tips and recommendations through the comment section below.